Dr. Clarice Bleil de Souza
bleildesouzac@cardiff.ac.uk
Associate Professor, Welsh School of Architecture, Cardiff University, Great Britain
Dr. Victoria Borkovskay
BorkovskayaVG@mgsu.ru
Associated Professor, Department of housing and communal complex, Moscow State University of Civil Engineering, Russia
Prof. Vladimir Burkov
vlab17@bk.ru
DSc, Prof., Laboratory of Active Syctems, V. A. Trapeznikov Institute of Control Sciences of RAS, Russia
Prof. Roland Heiler
roland.heiler@htw-berlin.de
PhD, Professor, Department of Mechanical engineering, School of Engineering, HTW-Berlin, Germany
Dr. Peter Kotes
peter.kotes@fstav.uniza.sk
PhD, Assoc. Prof., Vice-dean, Department of Structures and Bridges. Civil Engineering Faculty, University of Zilina, Slovak Republic
Prof. Sergey Kuznetsov
kuzn-sergey@yandex.ru
DSc, Professor, Leading Scientist of Department Wave Dynamics, Institute for Problems in Mechanics, Russia
Prof. Paulo B. Lourenco
pbl@civil.uminho.pt
PhD, Professor, Institute for Sustainability and Innovation in Structural Engineering. University of Minho, Portugal
Prof. Olga Lyapidevskaya
LiapidevskaiaOB@mgsu.ru
PhD, Assoc. Professor, Department of Building Materials and Materials Science, MGSU, Russia
Prof. Maciej Major
mmajor@bud.pcz.czest.pl
PhD, Prof., Dean, Faculty of Civil Engineering, Czestochowa University of Technology, Poland
Prof. Daman K. Panesar
d.panesar@utoronto.ca
PhD, Associate Professor, Department of Civil Engineering University of Toronto, Canada.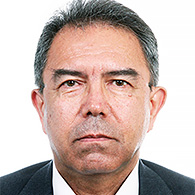 Prof. Alim Pulatov
alimpulatov@mail.ru
PhD, Professor, EcoGIS Center, Tashkent Institute of Irrigation and Agricultural Mechanization Engineers, Republic of Uzbekistan
Prof. Richard L. Roe
roe@georgetown.edu
Adjunct Professor, Faculty of Law, Georgetown University Law Center, USA
Dr. Jaroslaw Rybak
j.rybak@pwr.edu.pl
PhD, Assistant Professor, Faculty of Civil Engineering, Wroclaw University of Science and Technology, Poland
Prof. Gintautas Skripkiunas
gintautas.skripkiunas@vgtu.lt
PhD, Professor, Department of Building Materials and Fire Safety, Vilnius Gediminas Technical University, Lithuania
Prof. Valeriy Telichenko
president@mgsu.ru
DsC, Professor, Academician of RAACS, President of Moscow State University of Civil Engineering, First Vice-President of the Russian Academy of Architecture and Construction Sciences, Russia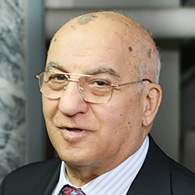 Prof. Zaven Ter-Martirosian
Ter-MartirosianAZ@mgsu.ru
DsC, Professor of Department of Soil and Geotechnical Engineering, Chief Research Scientist of REC "Geotechnical Engineering". Moscow State University of Civil Engineering, Russia.
Dr. Jiangmiao Yu
yujm@scut.edu.cn
PhD, Roadway Engineering Department, South China University of Technology, China