Prof. Abdulkhakim Salokhiddinov
Tashkent Institute of Irrigation and Agricultural Mechanization Engineers, Uzbekistan
Rethinking settlements in arid environments
In arid environments settlements face several challenges including scarcity of high quality water and continuous pressure from surrounding irrigated agriculture. Wide spread irrigation canals and conventional surface irrigation practices cause saline groundwater table rise, waterlogging and salization of populated areas. These issues are indicated in many regions, including in Kyrgyzstan, Tajikistan, Uzbekistan, Bulgaria and Russia. The construction of open drainage systems within the settlements and protective drainage along the main canals provides halfway temporary solutions and deteriorates the architecture of the settlements. This indicates the needs for alternative solutions in the design of settlements and water management in agriculture. The paper analyzes several strategies forward healthy and sustainable environments including closed loop system of irrigation based on conjunctive use of groundwater and canal water, biodrainage facilities within the settlements and alternative solutions for municipal water supply.
The report was prepared jointly by Prof. Karimov A.Kh., Prof. Salokhiddinov A.T. and Prof. Umurzakov R.K. (TIIAME)
Prof. Daman K. Panesar
University of Toronto, Canada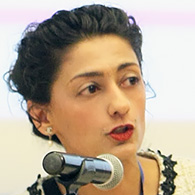 Aging Infrastructure: Translating School Projects to Real Life Engineering Solutions
We continue to face significant global issues such as climate change, air pollution, energy and resource depletion, waste disposal, and disruptions to the hydrologic cycle. In addition, worldwide, current infrastructure is undergoing age related degradation. Engineers have a central role in addressing these critical issues while developing innovative solutions to engineering problems. Engineering design education is essential to bridge knowledge of engineering fundamentals to practical application in real life engineering challenges. A holistic and systematic approach of engineering design can lead to the development and generation of a material/product/system/technology that performs a desired function that meets its aim without violating specified limitations. The 'Capstone Course' has been instrumental in bridging the gap between school problems, and real life engineering projects and is a culminating academic and intellectual experience for students in the last term of the senior year. The basis of the course is an open-ended, multi-faceted and interdisciplinary design problem pertaining to civil engineering systems, processes, and/or infrastructure.
In the context of managing, and understanding the status of aging concrete infrastructure, this presentation discusses the importance of having engineering students work with an'open-ended' problem and the necessity to include many facets beyond the technical components, such as environmental, social, economic, aesthetic, and safety/security considerations. Students, and designers to not only think at depth of the physics, chemistry and/or the mechanics of the design problem, but also to be equally thoughtful about community needs, cultural norms, the local environmental, and aesthetics.
Prof. Borislav Hristov
University of Applied Sciences in Berlin, Germany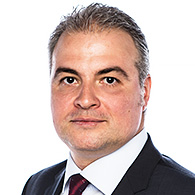 Influence of Road Geometry on Driver's Gaze Behavior on Motorways
Driver's gaze is a highly selective dynamic process, which ensures a precise perception of moving objects, speeds and spatial expansions in road traffic. Thus, the gaze behavior of drivers determines largely their driving behavior, and is crucial for traffic safety. With the aid of modern technology, the gaze behavior can be precisely recorded during driving. This paper describes part of the research, which has been undertaken in order to investigate the relationship between driver's gaze behavior and horizontal alignment geometry. It is known, that driver's stress state and gaze concentration are not the same when steering a vehicle along straight stretches and within curves. The stress is higher in curves and this leads to an increased attention. The gaze behavior in left and right horizontal curves is characterized by certain gaze patterns, which clearly differ from each other. In this respect, appropriate investigations and analyzes have been carried out. Different parameters have been calculated in order to assess and quantify the gaze behavior. By evaluating these parameters, the spatial and temporal concentration of the driver's gaze as well as the intensity of information acquisition and processing have been analyzed along straight stretches, left and right horizontal curves.
Prof. David L. Passmore
Institute for Cyberscience, Pennsylvania State University, USA
Artificial Intelligence is the Latest Gale of Creative Destruction
In a now-famous book, Capitalism, Socialism, and Democracy, Austrian economist Joseph Schumpeter over 70 years ago described a "process of industrial mutation…that incessantly revolutionizes the economic structure from within, incessantly destroying the old one, incessantly creating a new one. This process of Creative Destruction is the essential fact about capitalism."
Artificial intelligence, the latest gale of creative destruction, is changing industrial structure more rapidly, systemically, and globally than ever previously experienced. "Smart" ecosystems are evolving in the construction industry to take advantage the power of artificial intelligence to transform project management, to facilitate generative design to synchronize mechanical, electrical, and plumbing systems, to monitor and prioritize risk, to mitigate safety risks through the use of autonomous machinery, and to pool and model "big data" from sensors, mobile devices, and video.
At the same time as these benefits emerge, many observers are raising grave concerns about the social costs of creative destruction resulting from the adoption of artificial intelligence. One worry is that artificial intelligence is a substitute for human labor, creating redundant workers and consequent social upheaval. Yet, artificial intelligence is likely to produce more complex effects, such as creating complementarities with human labor as well as synergies that transform the kind and amount of human work in new and unanticipated ways.
Creative destruction is not a new phenomenon, however. In this keynote presentation, Passmore considers the natural history of some early 20th century disruptions that affected several U.S. industries that many people believed never would change. Parallels are drawn between these historical cases and the path of creative destruction that could follow artificial intelligence, especially in the construction industry.
Dr. Andrey Zhuravlev
Moscow State University of Civil Engineering, Russia
Maximize the lifetime value of tile installations
Dry Mortars for Tile Adhesives appeared already as the important material at global construction industry. That is a reason for the range of deep and long term scientific and research programs of different scientific organizations, universities and leading producers of construction chemicals.
The wide range of tile installation failures shown at the report is analyzed from the point of view of tile adhesives formulations, possible climate influences to outdoor tile installations and corresponding stresses at materials and possible application mistakes as well.
Tiling installation recommendations for outdoor and indoor application are done.
The present report proves that despite of higher labor an material cost, the professional tile installation plus high quality tile adhesive nevertheless have a significant economic advantage.
Prof. Alim Pulatov
Tashkent Institute of Irrigation and Agricultural Mechanization Engineers, Uzbekistan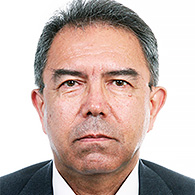 REMOTE SENSING, BIG DATA AND MACHINE LEARNING FOR LIVING ENVIRONMENT
Nowadays it is difficult to overestimate the role of increasing volume of the digital data (Remote Sensing and others), Artificial Intelligence for the sustainable management of natural resources. Data volume generated per day by 1738 satellites and 15.4 billion of sensors is 5700 scenes. Landsat archive for 32 years consist over 5 million scenes. Internet of Things creates 400 zettabytes of data per year. The potential to use this range of planetary data for global environmental monitoring and governance is unprecedented. However, access to data alone is insufficient. A robust digital ecosystem is needed to transform that data into information, insights, indicators, investment decisions and impacts.
An ambitious vision and multi-stakeholder process is needed to ensure planetary data becomes a global public good that can inform planning, decision-making, investing and impact monitoring in real time. That is why on the 1st meeting of the UN Science-Policy-Business Forum (UN SPBF) on the Environment in May 2018 a working group on Data, Analytics and Artificial Intelligence was established. Recently Foundation for a Global Digital Platform for our Planet was discussed on 2nd UN SPBF in March 2019.
Collect Earth is a product within the Open Foris software suite initiated by FAO. Collect Earth facilitates the interpretation of high and medium spatial resolution imagery in Google Earth, Bing Maps and Google Earth Engine.
In this presentation new methodological approaches on land use and land cover changes, classifications accuracies, inventories, monitoring and land degradation, soil salinity, desertification, landslides assessment and use of Big Data and Machine Learning will be discussed.